Together with our partner, Dalian Joyum Heavy Industry Co. Ltd. Viking Engineering is dedicated to provide its expertise in bulk handling and conveyor services to the land and marine bulk materials transportation sectors. The management and staff of Viking Engineering have committed themselves to provide quality services compliant with our customer's requirements and to exceed their expectations.
Geared to Serve... we shall continuously endeavor to improve the quality of our services.
We Provide: Conveyor System *Ship Loading & Unloading System*Types of stacker and reclaimer.
Starting from design
Conveyor Boom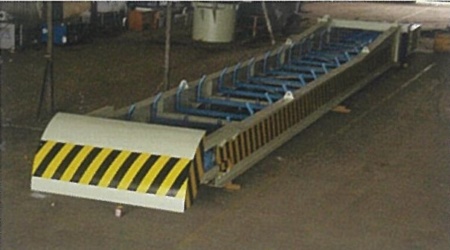 Painted Conveyor Boom Ready for Assembly
Discharge Buckets in Cargo Hold
Boom Conveyor - Slewing and Luffing Structure
Boom Conveyor
Boom Conveyor Chute
Hydraulic Pack
Control Panel
Switchboard
Commission into operation:
Tunnel Conveyor
Controllable Bucket Discharge
From Tunnel to Boom Conveyor Discharge
Operation at terminal
From Design to Completion With Final Commissioning